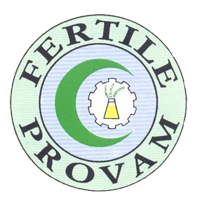 The Fertile Crescent Co. for Production of Veterinary & Agricultural Medicines (PROVAM) was established in late 1993 for the production of veterinary and agricultural drugs, to meet the needs of the local market of agricultural pesticides and veterinary as well as neighboring Arab markets, after the increase demand for agricultural pesticides due to the expansion in agricultural production.
• Few years after the establishment of the factory in Jordan AL- Hassan Industrial City - Irbid, we raised its production of veterinary medicines and pesticides, in response to the great demand on its products.
• The production and marketing with high quality and within the specifications and standards of global agricultural criteria is our main objective, which the company seeks to achieve. This has been achieved by using a modern factory and sophisticated machines and equipment.
• Since its establishment the company, set a goal and a clear-cut to be a leader in manufacturing agricultural pesticides and veterinary Drugs region, whether through the outstanding quality of our products, or through the method of work and management.
• Factory includes the following sections:
- Department of the production of agricultural pesticides.
- Department of Veterinary Medicines (Powder).
- Department of Veterinary Medicines (Liquids).
- Department of Disinfectants.
- Storage for raw materials.
- Laboratory: Equipped with modern and advanced equipment to check the quality and compliance with international standards as well as for research.
• We have a team with high experience to ensure that all specifications and international standards in production processes, storage and marketing comply with the rules of good manufacturing quality GMP and GLP control.